"Declare freedom from data loss and
downtime, once and for all!"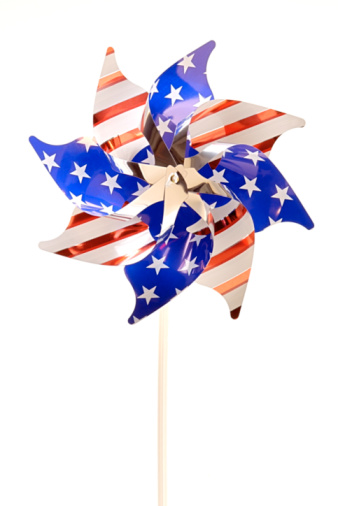 As we celebrate Independence Day, JBTech wants to provide our clients with freedom from unreliable IT and costly data loss. That's why we're offering a Disaster Prevention Planning Kit – A $497 Value – absolutely FREE!
Designed with the needs of SMBs in mind, this kit is for office managers, business owners and IT professionals who want to ensure that business won't grind to a screeching halt in the event of a natural or man-made disaster. If you're unsure whether or not your business could survive a fire, flood, theft, hardware failure, virus attack or other potential technology threat, this planning kit is a must.
Your FREE Disaster Prevention Planning Kit includes:
A fill-in-the-blank Business Continuity and Disaster Preparedness Template that makes implementing the proper disaster strategy simpler than you ever thought possible
An Emergency Supplies Checklist for everything you need in the event of a disaster
"The 10 Disaster Planning Essentials For A Small Business Network," a guide that outlines essential systems and steps you should take to ensure your network will remain protected and accessible in the event of a disaster
A Disaster Recovery and Backup Assessment, performed by our certified technicians to review your current backup system and make sure all of your critical data is properly backed up and uncorrupted
With so many IT companies out there offering backup services, why choose JBTech? It's simple - and here's why:
Our state-of-the-art datacenter exceeds NSA "Top Secret" standards, meaning your critical data and information is on lockdown, and safe no matter what comes your way.
We 100% guarantee the availability and security of your business data. Many remote data backup services try to promote money-back guarantees, but the fine print usually reads that they are only responsible for refunding the last three months of service fees in the event of a data loss. Not JBTech. We will give you a full year's service fees back if we fail to make your data available.
Our free help desk support is available to help you recover files, unlike other companies who charge you for this service or have no help desk support at all.
In the event that ALL of your data is lost at once, we offer free, complete recovery services.
We are a trusted, local company that has the best interest of your company in mind. Many offsite data companies are new to the market and may be located thousands of miles away - meaning getting in touch with them in the event of a problem will be difficult and time consuming. At JBTech, we're here for you no matter what.
Our 30-day money back guarantee gives you the chance to decide for yourself if our service is the best. We have a feeling you'll agree it is!
To download your FREE kit right now, simply fill out the form
to the right and start protecting your business today!
Download Your Free Kit Today!
Enter your information below and secure your FREE Disaster Prevention Planning Kit (a $497 Value.) Your free kit is provided with NO obligation, and we will not share your personal information.
Important! We hate spam as much (or more!) than you and promise to NEVER rent, share, or abuse your e-mail address and contact information in any way.

That's why I have you, so that I don't have to concern myself with any of these problems
Joe, Owner,
Leritz Contracting

With the "Fixed Forever" Program they offer, it's more than piece of mind, it's the confidence that your computer will be repaired in a timely and professional manner. They go the extra mile to recommend how to improve the performance of your computer and care about you as a customer.
Lisa , GM
Cam Print