Medical IT / Healthcare IT - Networking and Computer Systems Expertise for your St. Louis Area Practice
Finally, an IT services and computer support firm in St. Louis that specializes in solving the unique IT and computer-related challenges of small medical and healthcare practices.

Seamless IT solutions for medical practices, just as they should be.
JBTech understands that powerful IT solutions that facilitate problem-free efficiency are essential in today's complex healthcare environment.
But finding the right IT support provider for your specific challenges can be a huge headache. This is where we shine! We know that each medical practice is unique which is why we provide you with dynamic IT support to ensure maximum patient satisfaction -- along with increased productivity, decreased downtime, and keeping you fully compliant the whole time.
With our customized set of IT services, we can streamline every technological aspect of your facility, giving you more time to focus on your patients and running your practice.
Medical Office / Healthcare IT from JBTech has you completely covered with:
Seamless security and administration for Windows 7, 8, 8.1 to Windows 10.
Data backup / data security keeping your patient data safe and secure at all times.
Medical IT support services include computer repair, network optimization, and onsite and/or remote Help Desk support.
EMR and Medical Practice Management software installation and support.
Optimized cloud computing solutions for medical / healthcare service providers for increased accessibility, efficiency, security, and compliance.
Complete compliance with both HIPAA and HITECH regulations.
24/7 monitoring and support for total peace of mind… so you can focus on your practice!
If you've been looking for a professional, reliable IT support provider for your medical office or healthcare practice, you've just found it!
Let us take the IT burden off your shoulders.
Where can I find a computer store near me?
If you are in the St. Louis metropolitan area, you will want to check us out! JBTech is the St. Louis Computer Store that configures computer systems exactly for your needs, whether it's desktop systems for your office or high performance gaming laptops for after work.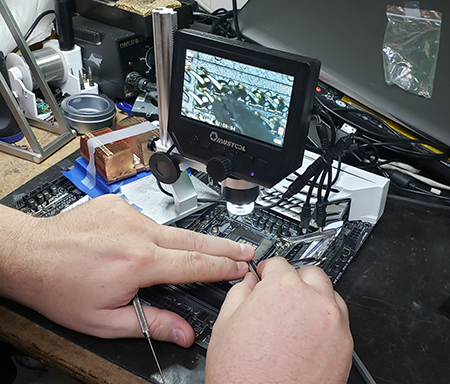 We provide great service and clear upgrade paths for all of your hardware needs. We also offer computer parts, refurbished computers, ….. , and much more.
So come visit us in Maryland Heights -- or give us a call -- and soon our "JB West" computer store will also open out on Manchester. More about the computer store near me.
St. Louis Computer Repair
Having problems with your computer -- software and/or hardware? It can most likely be fixed. As a matter fact, it's not dead until we say it's dead.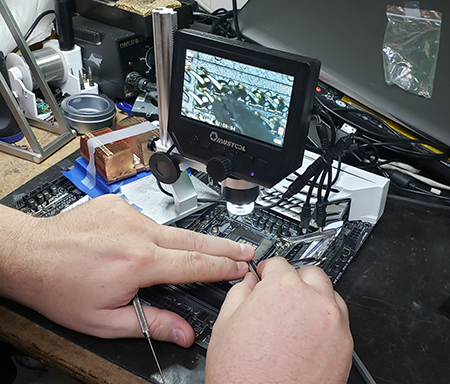 We fix computers, displays, cracked screens, motherboards, CPUs, data recovery, and so much more!
Come visit us in Maryland Heights or at our soon-opening location on West Manchester Road. Or just give us a call! More computer repair information