St. Louis Computer Repair
Professional support for all your computer needs - including desktop, laptop and server repair, with emergency service available
In today's world, you rely on your computer more than ever to simplify business processes, boost efficiency or even unwind after work. With that in mind, nothing is more frustrating than something being wrong with your computer - and leaving it as it is might lead to even bigger problems, which can be more costly and time-consuming to fix.
Quick and Reliable Computer Repair Services for the St. Louis Area for 25+ years!
JBTech knows this scenario all too well which is why we offer Computer Repair services made quick and reliable as they should be. Whether you're experiencing problems with your computer's hard drive, motherboards, screen or battery life, we can get your PC or laptop back up and running in its optimal state.
Current Repair Services from JBTech include:
Motherboard repair - to ensure that the core of your computer is as powerful as ever
Memory and hard drive repairs - so all your files remain safe and sound
PC and laptop screen repairs - that let you enjoy your computer once again
PC tower repair - protection for your computer's main components
Server repair - made as seamless as it should be
Virus removal - a secure system for complete peace of mind
Updates and security patches - making sure your system is safe and protected
Operating system repairs - say goodbye to your computer glitches and the blue screen of death for good
Computer diagnostics - a meticulous runthrough to ensure optimal performance
Data backup and recovery - reliable retrieval of your critical data
Installation of operating systems - ensuring that the core of your computer is installed correctly
Software installation - for your utmost convenience
Hardware upgrade - boost memory, disk space and CPU for an even more powerful PC or laptop
We offer specialist capabilities in repairing your computer, delivering professional
and reliable repair services. How can we be of assistance?
Where can I find a computer store near me?
If you are in the St. Louis metropolitan area, you will want to check us out! JBTech is the St. Louis Computer Store that configures computer systems exactly for your needs, whether it's desktop systems for your office or high performance gaming laptops for after work.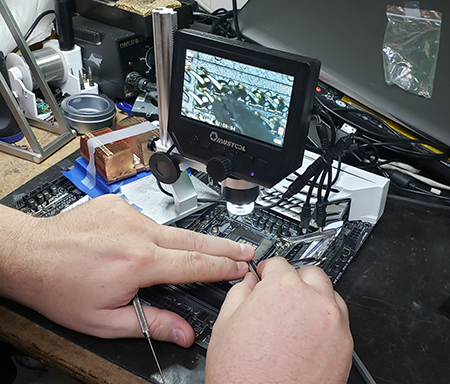 We provide great service and clear upgrade paths for all of your hardware needs. We also offer computer parts, refurbished computers, ….. , and much more.
So come visit us in Maryland Heights -- or give us a call -- and soon our "JB West" computer store will also open out on Manchester. More about the computer store near me.
St. Louis Computer Repair
Having problems with your computer -- software and/or hardware? It can most likely be fixed. As a matter fact, it's not dead until we say it's dead.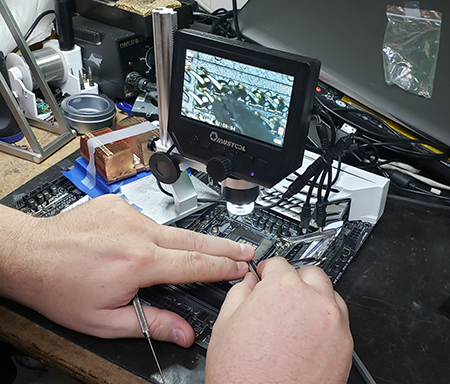 We fix computers, displays, cracked screens, motherboards, CPUs, data recovery, and so much more!
Come visit us in Maryland Heights or at our soon-opening location on West Manchester Road. Or just give us a call! More computer repair information
To get started, please fill out the form below and we'll contact you promptly.
"Shubert Design Furniture has been a customer of J & B for about ten years. We have recently purchased a new server from J & B and upgraded the OS for another server. John, Bob and Tony were great to work with. They had good suggestions on things to improve what we were purchasing to make them better while still keeping the price within budget. The setup, installation and migration of data to the new servers went smooth. The servers have been up and running for several months without any glitches. Great job guys!"
Randy Shubert Design Furniture & Bedding
"With the "Fixed Forever" Program they offer, it's more than peace of mind, it's the confidence that your computer will be repaired in a timely and professional manner. They go the extra mile to recommend how to improve the performance of your computer and care about you as a customer."
Lisa GM Cam Print